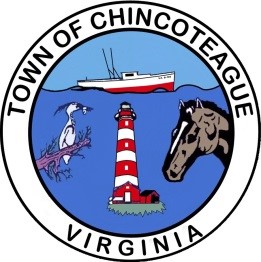 American Rescue Plan Act (ARPA) Basics
Background
As most of you are aware, Congress passed and the President recently signed the ARPA Act of 2021. This Act provides funding for a number of different programs to address the COVID-19 pandemic. A primary component of the ARPA is $350 billion in assistance for eligible state, local, territorial, and Tribal governments for the direct impact of the COVID-19 pandemic through the establishment of the Coronavirus State and Local Fiscal Recovery Fund (CSLFRF). The CSLFRF provides for $19.53 billion to support tens of thousands of non-entitlement units of government (NEUs), which are local governments typically serving a population under 50,000. Allocations for NEUs were sent to states based on population. Localities with populations greater than 50,000 could apply to receive funds directly from Treasury. All other CSLFRF funds were distributed to the states to disburse to the NEUs. Virginia received approximately $316.9 million on May 28, 2021, which is half of the Commonwealth's allocated $633.8 million of NEU CSLFRF. Virginia must now distribute these funds to its NEUs within 30 days or seek a waiver from Treasury. The remaining fifty percent of the NEU allocation will not be sent to Virginia until approximately this time next year. NEU CSLFRF provides eligible governments with a substantial infusion of resources to meet pandemic response needs and rebuild a stronger, and more equitable, economy as the country recovers.
Allocation:
Funds are allocated to each NEU by the percentage of its population as compared to the overall qualifying population of NEU's. For the Town of Chincoteague with an official population of 2,875 the allocation is $2,982,860. These funds will be transferred to the Town in 2 draws. The first half should be received by June 28 of this year and the second after 12 months.
Permissible Uses of Funds
Descriptions of the categories of expenditures for which recipients may use these funds are listed below. Within these overall categories, recipients have broad flexibility to decide how best to use this funding to meet the needs of their communities.
The locality 's proposed uses of the funds received as direct payment from the Commonwealth of Virginia under section 601(b) of the Social Security Act will be used only to cover those costs that:
Support public health expenditures, by, for example, funding COVID-19 mitigation efforts, medical expenses, behavioral healthcare, and certain public health and safety staff.
Address negative economic impacts caused by the public health emergency, including economic harms to workers, households, small businesses, impacted industries, and the public sector.
Replace lost public sector revenue, using this funding to provide government services to the extent of the reduction in revenue experienced due to the pandemic.
Provide premium pay for essential workers, offering additional support to those who have and will bear the greatest health risks because of their service in critical infrastructure sectors.
Invest in water, sewer, and broadband infrastructure, making necessary investments to improve access to clean drinking water, support vital wastewater and stormwater infrastructure, and to expand access to broadband internet.