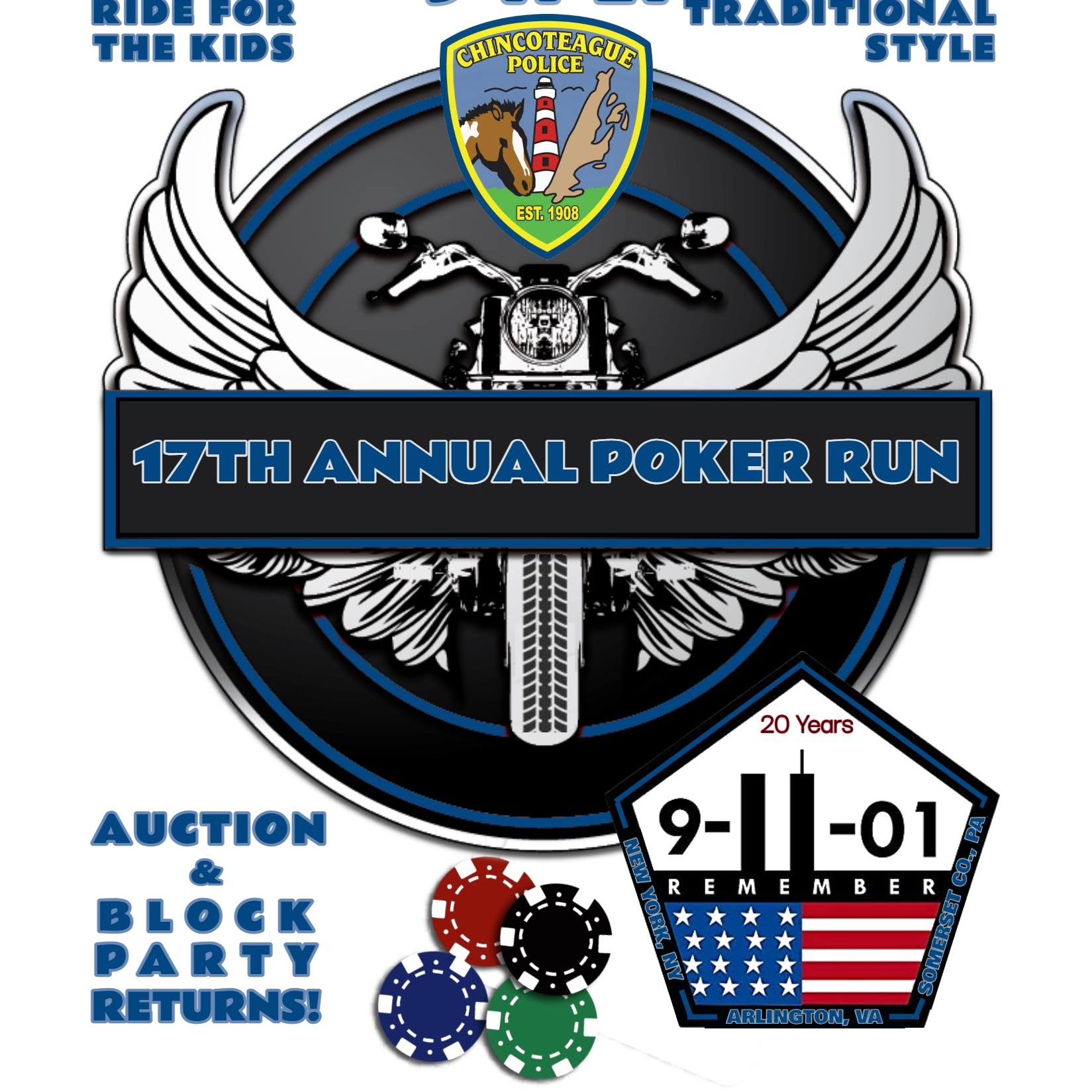 It's that time of year again.  The 17th Annual Chincoteague Police Department Ride for Kids – Poker Run and Block Party, Saturday, September 11th.
This is a reminder that Main Street from Church Street to Mumford Street will be closed on Saturday, September 11th from 11:00 a.m. to 11:00 p.m.  Come on out and support our community.
The auction begins at 3:00 p.m. and block party will begin at 5:00 p.m.
Thank you for your patience and be safe.